Original Team
The Writers

Donna Abela

Donna Abela has written over 25 plays for audiences of all ages.
They have been heard on radio, and performed in theatres great and small, schools, museums, youth theatres, community centres, town halls, show grounds and in a semi-derelict power station.
Her plays include The Greatest Show On Earth, Fathom, The Daphne Massacre, Tales From the Arabian Nights, Circus Caravan, Highest Mountain Fastest River and Snipe.
Donna co-founded Powerhouse Youth Theatre in Western Sydney in 1987, and devised her early plays, such as Ratbags and Reek Havoc, with this company.

Vanessa Bates

Vanessa writes for theatre, television and radio. Plays include: Every Second (2009 Inscription Chairman's Award), Match (2007 CONDA Award) Lakes Of Death & Dreamers(2006 Inscription Open Award), Hunger, Checklist For An Armed Robber (Winner-AWGIE Radio Adaptation, Shortlisted: New Dramatists, Griffin Award, Victorian Premier's Literary Award) A Little Bit Each Night (Shortlisted Patrick White Playwrights' Award), Darling Oscar, At Sea, MinceMeat, Petunia Takes Tea, Homemade.

Productions include: Brand Spanking New Festival, Deckchair Theatre, Vitalstatistix, Belvoir B-Sharp, Theatre@Risk, Griffin, Black Swan, Tantrum Theatre, Freewheels Theatre, Sydney Theatre Company and ABC Radio. She has received a Varuna Fellowship and Australia Council Keesing Studio Residency (Paris).
Checklist For An Armed Robber and Hunger were published by Currency in 2009. Her first book Legs Up & Laughing (Murdoch Books) was published in 2007. Vanessa also wrote AWGIE nominated ABCTV documentary 900 Neighbours and is a writer for award winning SBS/Knapman Wyld series East West 101.
Vanessa is one seventh of the playwrights' alliance 7-ON.

Kit Brookman

Kit Brookman is a performer and writer who graduated from the Acting course at NIDA in 2008. Performance credits include The Royal Seed (Sydney Opera House), Rough Draft #3: The Nocturnal Project (Sydney Theatre Company, Next Stage), Summerfolk (BOB Presents), DNA (Spiky Red Things/TRS), Gallipoli (STC), The Department Store (Parnassus' Den/TRS), Threesome Without Simone(ATYP), and The Musicians (ATYP/ Sydney Festival 2004). As a writer, Kit has written Revolution (SUDS), London. Other plays include close, The Girl Upstairs, and night, maybe, or a road maybe. Kit was also a participant in Griffin Theatre's recent 24-hour play generator. Works in development: night (maybe), The Girl Upstairs, Close, and softly, softly; a collaborative theatremaking exercise with Aimee Horne and Andre Jewson. Kit's poetry has been published in Southerly.


Rebecca Clarke

Rebecca graduated from the QUT Acting course in '97. Along with numerous acting roles and all sorts of theatre jobs, she has written poetry, short stories and for the stage. In '03 she was involved as a writer for B Sharp's 24-Hour Theatre. Rebecca performed her one-woman show, Unspoken, at the Old Fitzroy Theatre in '05, directed by Wayne Blair. Later the script was published by Currency Press and the show and Rebecca's performance were awarded at the Sydney Theatre Awards. Unspoken was also highly commended for the Philip Parsons Playwriting Award and short-listed for the NSW Premier's Literary Awards. Rebecca toured Australia with Unspoken in '06 and '07 and recorded the show for ABC Radio National's Airplay. Rebecca is currently doing an external Masters in Research (Playwriting) with QUT and writing a new play Belongings. In late 2009 she was a writer for a collection of short plays at the Old Fitzroy called Sydney Ghost Stories.

Tahli Corin

Tahli graduated as an actor from the Centre for the Performing Arts in 2002. In 2003, Tahli was awarded the Keith Michell Award, for her commitment to a career in the arts.  While working as an actor and a producer, Tahli began writing. In 2008 she co-wrote and performed in CONCLUSIONS: On Ice for the Adelaide Fringe Festival, and her debut play Bumming with Jane premiered at the Belvoir St Downstairs Theatre. Tahli was the co-winner of the 2009 Philip Parsons Award.

Matt Edgerton

Matt trained

as an actor

at The Western Australian Academy of Per

forming Arts (WAAPA), finishing in 1999.


His

acting

theatre credits include

:

Lessons In Flight

(Moogalin Theatre

),

As You Wish

and

Birds In a Cage

(Red Dust Theatre – NT),

Romeo And Juliet, Macbeth

and

Actors At Work

(Bell Shakespeare),

Love Potions

(New Theatre),

Little Boy

(Tamarama Rock Surfers),

Tales From the Arabian Nights

(Theatre of Image)

Tracked

(Prompt Theatre);

Wild Honey

(Suck It and See),

Plainsong

(Black Swan Theatre) and

The Winters Tale

and

Measure For Measure

(Old Wives Tales).

Film

acting

credi

t

s include:

Natural Selection,

Outside, The Junction Boys

. On television Matt has appeared in:

All Saints, Comedy Inc, Always Greener

and

Water Rats.

For ABC radio Matt has narrated the novel

s

T

he Stain on the Snow and T

he White Earth

and numerous short sto

ries. He has performed in the radio plays

:

Damon, Shootings, The Time is Not Yet Ripe, Chrissy and Jules

,

Pentimento

and the radio series

The Hammer of God

.


Matt received 2nd place in A

ustralian

T

heatre for

Y

oung

P

eople

's National Playwriting Competition for his

first full length

play

Habibti

.

His short

play

Mule

was

performed at the Short And Sweet festival

. Matt has written two short films,

Mule

and

Outsid

e

as well as

Wesley

Mission's

Suicide Prevention DVD

, now used in suicide-

prevention training nationwide.


Matt is currently the Resident Artist in Education at Bell Shakespeare

, where he works as a teacher, dramaturge and director

.

He is

a proud member of the a

ctor's union, MEAA.

Joanna Erskine

Joanna Erskine is a graduate of the NIDA Playwrights Studio and past winner of the STC Young Playwrights Award. Recent plays include Little Mouse (Brand Spanking New), A Man's Not a Fruit(Brighton Fringe Festival, Short and Sweet) and Clippings (NIDA Parade Space). She has undertaken residencies with La Mama NYC, Bambina Borracha, Shopfront Theatre and the Bundanon Trust, and been selected for Playwriting Australia's National Script Workshop and World Interplay. Joanna wrote the short play Foot for Griffin Theatre Company's 24-hour Play Generator and is resident playwright for CRY HAVOC.


Lexi Frieman

Lexi Freiman has written several full-length plays for theatre, one that was performed as part of Griffin Searchlight and directed by Lee Lewis. Most recently she co-wrote Invert with Pip Smith that was performed at the Melbourne Fringe Festival in September. She also reads many of her short stories at Penguin Plays Rough and Monthly Friend. Lexi is also an actor who has worked for the Bell Shakespeare Company in four productions since 2005.


Noëlle Janaczewska

Noëlle Janaczewska is a multi-award winning Sydney-based writer whose plays, performance texts, libretti, spoken word, poetry, essays, radio scripts, gallery and on-line explorations have been performed, broadcast and published throughout Australia and overseas. The recipient of 5 AWGIE Awards for radio writing across drama and non-fiction, her play Songket, produced by the Griffin Theatre Company/Sydney Opera House to a sell-out season, won the 2002 Griffin Playwriting Award and the 2001 Playbox-Asialink Playwriting Competition. Recent works include: Dark Paradise (ABC Radio National, 2009),Eyewitness Blues for the BBC, The Hannah First Collection, 1919—1949 for the Zendai Museum of Modern Art in Shanghai, Disappearance (The Border Project), Pitch Black and the 2009 AWGIE-winning There's Something about Eels … also for ABC Radio National, Taishō Chick (Art Gallery of NSW), Fearless N(Theatre Kantanka/Sydney Olympic Park), the Movie Extra Award-winning short Duet With A Dictionary (Short & Sweet 2008, Movie Extra 2008),Unrequited (Adelaide Festival Centre OzAsia Festival), This Territory (ATYP/Powerhouse Youth Theatre/Sydney Opera House) and Mrs Petrov's Shoe, winner of the 2006 Queensland Premier's Literary Award. Noëlle is a member of the 7-ON playwrights' group whose inaugural project The Seven Needs was part of the Griffin Theatre Company's 2007 season. Find out more about Noëlle's work at http://outlier-nj.blogspot.com andwww.noellejanaczewska.com

Sime Knezvic

Sime Knezevic is a writer and theatre-maker. His work has been presented and developed in Sydney, Melbourne, Newcastle and Wollongong. He is a co-founding member of Team MESS writing forKilling Don (Performance Space, 2009) and collaborating artist for I think I can dance (Peats Ridge, 2009) and This Is It (Casula Powerhouse, Performance Space, 2010). Also a dramaturg, he's worked on Rhinoceros (Ashfield Youth Theatre, 2009) and Homebody/Kabul (Belvoir St, 2008). In 2008 he completed the NIDA Playwrights Studio and the imPACT scholarship ensemble. He was an Australian delegate at World Interplay, international festival for young playwrights in 2007 and graduated from the University of Wollongong with a BCA in the same year. His poetry has been published in Going Down, Swinging and the Monthly Friend zine.

Patrick Lenton

Patrick Lenton is a graduate from the University of Wollongong's Creative Writing Degree. He first burst into the world of theatre with his short play 'The Interview' which was later expanded into a full length feature called Implausible People. His multiple short plays have appeared in 'Short and Sweet' and 'Brand Spanking New'.
Also a writer of prose, he has been published in titles such as The Melbourne Age and Best Australian Stories. Finally, his blog 'The Book I'm Drinking' an absurd mashup of literary reviews, drinking and comedy, is always searching for more followers
http://bookimdrinking.blogspot.com

Ned Manning

Ned Manning is an actor, writer, teacher and producer whose credits as a writer include Close to the Bone, Luck of the Draw, Milo, Us or Them, Kenny's Coming Home and The Bridge is Down. As an actor he has worked extensively in television, film and theatre. His acting credits include The Shiralee, Bodyline and Brides of Christ. His directing credits include Black Cockatoos, which he also co-produced.

Jasper Marlow

Jasper Marlow is a playwright from Sydney's Inner West.  His first full-length play Zetland has recently been workshopped for the Off the Shelf programme at Queen Street Studios in Chippendale.
A writer in ATYP's Fresh Ink development, his short playDeep Space 9mm was performed in Hobart at the One Act Play Festival. Graduating from the Australian Film Television and Radio school, he has aspirations for screenwriting and being the new voice in Australian Theatre.

Brooke Robinson

Brooke Robinson is currently completing an MA in Creative Writing at UTS. In 2009 she received a YAPA grant to conceptualise a twitter/theatre omnibus project.

.

.

Alison Rooke

Alison Rooke is a graduate of the NIDA Playwrights Studio and has a Master of Arts in Creative Writing from UTS. She has written plays, poetry and short films and is currently completing her first novel. She was nominated for a CONDA for Best New Playwright for her debut play Golden Life. Other short plays include The Space Between, Secret Graceand I Get Along Very Well Without You (Except Sometimes). Her first full-length play Combat Fatigue debuted as part of the Off The Shelf Residency at Queen Street Studios in late 2009. In mid-2010 Alison will undertake a Graduate Certificate in Screenwriting at the Australian Film, Television and Radio School (AFTRS).

Phil Spencer

Phil Spencer is a writer/performer and founding member of F.W.A.M. (For We are Many), a British/Australian Theatre Collective. His latest writing credits include; Fit for a king (Brand Spanking New 2009, Sydney), Cardboard Castle (The Arches, Glasgow. Aurora Nova, Edinburgh. Imagine Festival, Sydney),Bluey (The Arches, Glasgow. BAC, London, The Old Fitzroy Theatre, Sydney), Shop lifters of the world (Carriageworks, Sydney), Rigmarole (co-written with Kieran Hurley, F.W.A.M., The Arches) and Boxing Day (currently in development with director Scarlet McGlynn and F.W.A.M.). This year Phil is also collaborating with a group of Sydney-based artists to curate Cut & Paste, a bi-monthly evening of theatre at The Old Fitzroy in Woolloomooloo.
Directors:
Zoe Carides

Zoe is a writer, director and actress who has been working in the industry across television, radio, publishing, film and theatre. Carides' television credits including G.P, Grass Roots, All Saints, Acropolis Now and White Collar Blue and recently Out of the Blue. Carides' film credits as an actor include Death in Brunswick, Gino, Brilliant Lies, The Kiss and Police Rescue, Beware of Greeks Bearing Guns. Her theatre credits as an actor include Influence (Sydney Theatre Company) for which she won the 2005 Helpmann Award for Best Supporting Actress and recently Steven Soderbergh's production Tot Mom (Sydney Theatre Company.) Her directing credits include Love Letters (Factory Theatre), Reverse (Short and Sweet One-Act Festival), The Devil has a Townhouse in Tamworth (Brand Spanking New), Gifted (short film which screened at St Kilda FIlm Festival/Berlinale/Melbourne Comedy Festival) and In Their Shoes.
Louise Fischer

Louise Fischer has an MA in Theatre Studies from the University of NSW. Her directing credits include The Crucible (which transferred to a sell-out season at the Seymour Centre last year), Honeymoon Suite, Richard III, Dancing at Lughnasa, Lemon Delicious and The Caucasian Chalk Circle (New Theatre), The God Botherers (Darlinghurst Theatre), Macbeth.com (Lighthouse Theatre), Project SciFi (PACT), Birthdays, Christmas & Other Family Disasters (Tunks Productions), Bedtime for Bastards (Crypt Theatre), Roadkill (Short & Sweet) and The Curious Pain of Louis XIV. Louise is also the Artistic Director of the New Theatre.
Glenn Hazeldine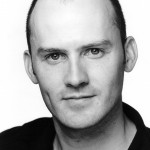 Glenn graduated from NIDA in 1994 and has accumulated an impressive list of theatre credits encompassing all of the main stages in Sydney. Highlights include Howard Barker's Victory directed by Judy Davis, Julius Caesar, Dead White Males, and Pig Iron People for the Sydney Theatre Company, A View From a Bridge, All My Sons, David Williamson's Sanctuary and Tuesdays With Morrie for the Ensemble Theatre, and David Hare's The Judas Kiss for Company B Belvoir. He recently performed in Tot Mom with fellow 428 director Zoe Carides. His recent television work includes Blackjack: Ghosts, A Difficult Woman, All Saints, Water Rats and Stingers. Glenn is probably best known in Australia as his satirical alter ego Dexter Pinion on the ABC's BACKBERNER – a stitched up, conservative party backbencher whose policies are somewhere to the right of Genghis Khan. His recent movie credits include Last Train to Freo directed by Jeremy Sims and The Mechanicals directed by Leon Ford.
Ngaire O'Leary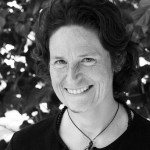 Ngaire O'Leary has worked professionally in theatre since the mid '90s, primarily crewing for various large-scale productions. At the end of the 90s, she became interested in directing and undertook directing work for short films, where she completed a number of drama and documentary projects. Ngaire then travelled to London in 2008, studying Directing for Theatre at the Central School of Speech and Drama. On her return, she took on an Assistant Directing role for a couple of theatre productions and was then offered a place in the WAAPA film directing course. She undertook the direction of six film projects last year and collaborated with the director of the WAAPA production of Threepenny Opera in order to integrate multi media in the live performance.
Anne-Maree Magi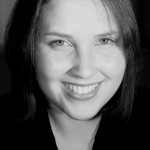 Anne-Maree Magi graduated from The University of Western Sydney's Bachelor of Performance, Theory and Practice in Theatremaking in 2006. Her directorial credits include the self-written Salvation (Theatre Nepean, 2006), Adam Gelin's Corporate Raiders (Metamorphases at Pact, 2007), Patrick Lenton's The Insomni-Yak (Brand Spanking New, New Theatre, 2008) and Joanna Erskine's A Man's Not a Fruit (Short and Sweet, Seymour Centre, 2009). Last year, Anne-Maree was selected for Queen Street Studio's Hothouse Residency Program Off The Shelf for which she directed Patrick Lenton's Re-tale. She also worked as assistant to the director for The Lonesome West at Belvoir Street Downstairs Theatre and directed Homemade by Vanessa Bates at Brand Spanking New Festival (New Theatre).
Scott Selkirk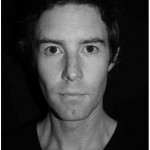 Scott Selkirk has produced, directed and written a number of short films. His first, It's A Good Thing, was short-listed at Tropfest in 2006 and his most recent, The Consequences of Absolute Freedom, premiered at St. Louis International Film Festival in 2008. He is currently in development for his fourth film scheduled for production mid year.  More recently he directed Jessica's Bellamy's King of the Mountain for Brand Spanking New at the New Theatre in 2009. As an active member of the New Theatre, Scott has had the opportunity to assistant direct under Lyn Collingwood and Elaine Hudson and in June he will direct the staged reading of Educating Rita for the HSC students program.
Augusta Supple (Please see credits below)
Ian Zammit


Ian Zammit has performed and studied theatre in Sydney since 1998, heading to the U.K. to develop his theatre making skills in 2000. He took up the directing strand for his BA (Hons) Drama & Theatre Studies at Middlesex University in London, which he completed in 2006. In that time he enjoyed writing, developing and directing a broad range of original plays & adaptations, both on stage and in short film, finishing with a version of Dr. Faustus to great success. Returning to Sydney in 2007, Ian has been developing his theatre making career with a number of short plays in Short + Sweet, Brand Spanking New and the development project Off the Shelf. Ian recently formed a theatre company, Gut Feeling, with the aim to champion new Sydney writing and strengthen the growing network of talented theatre makers through collaboration and exploring hybrid practice; the company's first production is in the works.
Original Cast:


Kailah Cabanas

Enthusiastic from a young age Kailah has always loved the arts, surrounding herself with dance, singing and acting. Moving from a small country town to the big city she was then accepted into the Advanced Diploma course at the "Actors College of Theatre and Television." Taking on a range of roles from "Nick Bottom" in a Midsummer Night's Dream to the "Devil" in a Cabaret production of "Wed & Buried." She is currently in rehearsals for the production of "Macbeth" and Rodgers and Hammerstein's "Cinderella." Kailah has had the pleasure of working with director Augusta Supple and writer Brooke Robinson in "An advertiser's Dream" and "The Map" one of many stories from the 428.

Adam Demos

Leo Domigan

Leo Domigan is a Sydney-based actor whose recent theatre credits include Cosi with Kaleidoscope Theatre Co. at Parramatta Riverside, Standing In Footsteps and Journey Into Sin at Newtown Theatre, Cruising at the Tap Gallery, Heterodex at the Zenith Theatre, as well as the Short and Sweet Short Play Festival for the last few years. He has also acted in several independent feature films and minor television roles as well as quite a number of short films and corporate videos. In 2008 he won the Best Male Actor award at the Ignite 2008 Christian Film Festival.
Leo is represented by Gina Stoj Management (www.ginastoj.com).

Felix Gentle

Felix studied theatre at UNSW, completing a Bachelor of Arts in 2004. He has also recently completed the Ensemble Acting Studios 3-year diploma course, graduating in 2009. While at the Ensemble Studios he performed in plays such as Sugar and Spice, Time of My Life, and Measure for Measure. Other theatre credits include The Maids(UNSW School of Theatre) and Two Modern Kyogen (ADC Productions). As a voice artist his credits include Dance of the Hungry Ghosts, Dark Paradise, Dying Words (ABC Radio National), and Sandakan Threnody – winner of the Prix Italia – for ABC Classic FM. Felix has also featured in several short films, and has appeared in numerous commercials for television. Felix is a proud member of Equity.

Brendan Hawke

Brendan Hawke recently graduated from the Music Theatre course at the Western Australian Academy of Performing Arts (WAAPA) where he played a number of roles including Leo Frank in 'Parade', Dennis Shepherd and other roles in 'The Laramie Project' and Tiresias in 'Tales from Ovid'. Brendan is originally from Canberra and may be recognized as Max from Canberra Rep's 'Lend me a Tenor' and John Birmingham from 'He Died With a Falafel in his Hand'. Brendan has only recently moved to Sydney and this is his first performance on a Sydney stage.

Robert Jago

Robert graduated from NIDA in 2008.  His theatre credits include Richard III (Siren Theatre Co), Mademoislle Fifi (Jo Turner and Company/Darlinghurst Theatre Co), The Merchant Of Venice (Ride On/B Sharp), The Illusion (MAKEbeLIVE Productions/Darlinghurst Theatre Co), Cloud 9 (Relaxed and Comfortable Group/Darlighurst Theatre Co), The Internationalist (The Practical Theatre Co), A Midsummer Nights Dream (Coogee Arts Festival) and Twelfth Night (Shauna E. Carter Productions).  Robert has also worked in theatre and education with Shakespeare on Trial (Canute Productions), and was part of the original team who brought you Connie Chang's Caberet Roadshow (MAKEbeLIVE Productions).  His film credits include Australia and Wolverine. Television credits include City Homicide, All Saints, Scorched and Home and Away.

Emma Jones

Her most recent theatre credits credits include; And At That Moment Everything Changed (Old Fitzroy Theatre), Meagan Mostyn-Brown (Old Fitzroy Theatre), Suicide Watch (New Theatre).

For film, her credits include Clown Porn (recently screened at the 2010 Mardi Gras Film Festival), Untitled and Something Big. Emma has just finished filming a new Australian feature film The New Prophet, and is about to commence filming The Kidman Project.

Felix Jozeps

Originally from stages in Adelaide, Felix was a part of productions such as Julius Caesar (Best Production) and The Removalists (Adelaide Theatre Guild). After which Felix moved to Perth and trained at WAAPA in Acting.

Whilst institutionalised Felix enjoyed creating characters such as Davey from Mcdonagh's award winning play The Lieutenant of Inishmore, dir. David Myles. Meshak fromCoram Boy, dir. Chris Edmund, Oliver/Corin from As You Like It dir. Lee Lewis, Pavel from A Mother, Angelo from Measure for Measure and Che Guevara's Killer from the self devised Fidel's Cigar.

Since his release in November 2009, Felix has set up shop in Sydney, where "Stories from the 428" is his first show.

Amy Kersey

Amy trained at ACTT after completing a BA at UNSW. She was a founding member of theatre company Urban Tales (1999–2007), co-writing, directing and performing in comedy and plays including: Swallow; Masticate; You'll Eat it and You'll Like It; and Friday Night Youth Group. Her recent theatre credits include Lady Macbeth of Mtsensk (Arts Radar/B Sharp), Siberia (Brand Spanking New), Our Country's Good (Group Theatre/Darlinghurst Theatre), An Oak Tree (Ride On/B Sharp) and Macbeth and Richard III (Shakespeare by the Sea).

Jan Langford-Penny

Jan has worked with some of these amazingly talented people before, so is feeling both excited and daunted at the same time.

She has worked in Fringe theatre for many years, the latest being in "Summer of the 17th Doll" at the New Theatre last year.

.

.

Anna Lise Phillips

Theatre; When the Rain Stops Falling (Brink/STC/MTC), Don't Say the words (Griffin), Gates of Egypt (Company B), Festen (STC). TV: All Saints, Bastard Boys, Young Lions, The Secret Life of Us (Series two), The Three Stooges (Icon), Heartbreak High. Film: Animal Kingdom (to be released in April), Walking On Water, Envy, and The Boys.

.

Suz Mawer

Since graduating from QUT with a BA(Drama) in 1996, Suz Mawer has been working professionally as an actor, improviser, director and writer.  She has worked for Brisbane City Council as a workshop facilitator, emcee and has directed performances for public events.  On the Brisbane improv circuit, Suz was a regular performer and emcee at the Sit Down Comedy Club in shows such as Impro Gladiators, Impro Café and Lightning Doubles and has worked for Theatresports Qld as a workshop leader in various schools throughout Queensland.  Whilst a native of Brisbane, Izit?Entertainment Brisbane regularly contracted Suz for street theatre style improvisations and corporate functions.
Suz has  co-written and performed in Queensland Arts Council tours and Education Qld events for InterAction Drama working with Forum Theatre techniques and has trained in improvisational techniques in Australia and overseas.  Other companies Suz has worked for in Brisbane include Queensland Theatre Company, FRISK Theatre Co, Redcliffe Theatre Company and La Boite Theatre Company.  Since re-locating to Sydney, Suz has directed for Tunks Productions and written, performed and directed for short theatre festival Short and Sweet.  As an improviser and workshop facilitator she has been working with companies such as Twisted Melon and Impro Australia.  The short film 'The Girl Who Caught The Sun', which she both wrote and directed, had its world Premier at the Dungog Film Festival in 2009.

Suz was most recently seen performing in Brand Spanking New at the New Theatre.  In this festival of new Australian works, she had the pleasure of performing in Sonal Moore's 'White Wedding' and in Jonathan Ari Lander's 'Measure'.

Jovana Miletic

Jovana, born in Serbia, bred in Sydney is a recent acting graduate from WAAPA, The Western Australian Academy of Performing Arts, in Perth. During her time there she played a variety of roles most notably, Lady Macbeth, Mrs Lynch from Coram Boy and Queen Elizabeth from Richard the third. Prior to WAAPA, Jovana was an accomplished dancer having completed her Solo Seal in Ballet and was also studying a Bachelor of Arts (majoring in English and Sociology) at UNSW.  She is now living in and loving Sydney and the 428 bus trip!

Stephen Peacocke

Steve grew up in Dubbo, spent a year as a jackaroo on Toorale Station at Bourke, studied at Newcastle University and then moved to Sydney to pursue a career in acting. He's appeared in various film, television and theatre productions and is excited to be working with Gus Supple for a 5th time. He's also chuffed to be directed by Glenn Hazeldine – the bloke who inspired him to become an actor back in 2001. Steve loves rugby, running and his girlfriend Bridgette.

Julian Ramundi

Julian began performing at a very young age, and as a Boy Soprano performed with numerous shows and choirs, including the Australian Opera and the Young Sydney Singers. He toured Aus / NZ with 'The Steward of Christendom', directed by Max Stafford-Clarke for the Royal Court Theatre and has more recently performed in numerous films, theatre productions and commercials for Pizza Hut, MTV, Four Seasons and GoGo GPS. Aside from performing Julian is also an accomplished DJ and live music promoter.

Bridgette Sneddon

Bridgette completed a Bachelor of Performance at UWS (formerly Theatre Nepean) in 2007.

It took her two years of travel, self discovery and working in a Chinese furniture shop, to realize that yes, she still wanted to be an actor.

Throughout her studies Bridgette appeared in; Iphiginia and Other Daughters, Yerma, Henry VI, Speak Truth to Power, Daisy Pulls it off and Away. As a frequent user of public transport, Bridgette saw this project as the perfect opportunity to put her method acting to use.

Helena Stamoulis

Helena has worked on many productions some of which are The Grass is Greener, Taming of the Strigla, An Uninvited Guest, Yiros Live, Alex & Eve and The Wedding. She has studied at the Actors Pulse and has engaged in short courses at NIDA and Faith Martin Castings. She is currently involved in the national tour of the hit production Alex & Eve. She is humbled and honoured to be working with such  talented actors, writer and director and proud to be a part of  "Stories from the 428".

Mairead Berne

Mairead Berne has been performing on stage since she was four years old. Whilst she was at school she performed in Cosi and the musical The Boyfriend, as well as developing self devised works.

In 2007 Mairead played Emma in A Moment On The Lips (Hot Krumpet Productions). Aside from the stage Mairead also explores the world of film appearing in short filmsSmack by Steven Woodburn and Rontus McNally by Ollie Ford.

Mairead graduated from the Australian Academy of Dramatic Art  (AADA) where she played Andromache in the Women of Troy, Tourvel in Dangerous Liaisons and Viola inTwelfth Night.

Most recently she starred A Couple of Poor, Polish-Speaking Romanians for the New Theatre and played Polly Pocket in Polly Pocket is not a Princess in the 2009 Brand Spanking New season.

Maggie Blinco




Clare Blumer

Clare is a 2006 WAAPA Graduate. Since graduating her stage work includes Honour, Black Swan Theatre Company (dir: Tom Gutteridge), Medea in Wicked Voices: Medea for The Street Theatre (dir: Caroline Stacey), Bell Shakespeare Actors at Work NSW/QLD Tour (dir: John Sheedy), Hilda with Hot Seat Theatre/BITE: Seymour Centre (dir: Jonathan Wald) and Julius Caesar with Cry Havoc (dir: Kate Revz). 

.

Eamon Bryant

Lib Campbell

Lib Campbell is a fan of canned corn, a facebook addict and just a little bit grubby. You can catch her five days a week at 4pm on the Nine Networks afternoon kids show The Shak.

.

.

.

Luke Carson

Luke Graduated from the 2.5yr Journey Course at Actors Centre Australia in July last year. He was selected to perform in the NIDA directors program in may last year and played Jerry in "Zoo Story" directed by Neeta Yashchin.
He was a "plant" in Will Eno's "Thom Pain" at Downstairs Belvoir starring Luke Mullins and directed Sam Strong.
He has been  in 3 short films and in "Share House" a comedy TV pilot by Jaxtapose Pictures playing the manager of the Blacktown RSL Beyonce tribute show.
Luke is very excited to work in the Stories From The 428.

Matthew Charleston

Nick Curnow

Nick Curnow graduated from Theatre Nepean (UWS) in 2002, UNE in 2006, and NIDA in 2007. He has performed on stages across Sydney from the Opera House Studio (Emergence) to the New Theatre (Take Me Out, James and the Giant Peach), Belvoir St (The Altruists) to SBW Stables (Beautiful Thing) and Parramatta Riverside (Operator). Other acting credits include Titus Andronicus,The Possibilities, Julius Caesar, Mexico City, Naomi in the Living Room, Othello: The Clown of Venice and After Dinner. He directed Interrupting Grace for New Theatre's 2008 Brand Spanking New festival, and Verity Laughton's Lone Bird in 2009. As a voice and dialect specialist his credits include Company B's Ruben Guthrie, Opera Australia's My Fair Lady, The Laramie Project, Don Juan in Soho, The Sneeze, The Chronic Ills of Robert Zimmerman, Cherry Smoke, Angels in America, Codgers, Ball Game, Airsick, Oh, What a Lovely War (LaSalle SIA Singapore), and Money and Friends(NIDA).

Mark Dessaix

Mark began his theatre journey when he joined the Forest Youth Theatre Company in 1999 where, under the support and direction of Bob and Penny Philpott, he went on to play roles in The Venetian Twins, Dimboola and Les Misrables. He has worked briefly with the PTC on their production of Much Ado About Nothing. His work with the Crossbow Theatre Company included Mary Queen of Scotsand Measure for Measure. In between plays he has travelled and lived throughout Australia, the UK, Ireland, Asia and Europe. He  suspended all travelling urges to focus on his studies where he had a taste of roles such as Uncle Vanya;  John Proctor in Arthur Miller's The Crucible, directed by Maeliosa Stafford; and the loveable underdog William Dobbin in Vanity Fair, directed by Jo Turner. In his graduating year he played  Vince in Louis Nowra'sThe Jungle directed by Pete Nettel, and had a rollicking great time playing the livewire Skinny Luke in Jez Butterworth's Mojodirected by John O'Hare. In 2009, Mark worked on Crime Scenes for Actors Anonymous, and got to stretch his vicious legs  in Rachel Musgroves black hearted comedy Get Gary at the Newtown Theatre.  Mark recently finished performing the role of Craig in Hardcore at the New Theatre for the Sydney Gay and Lesbian Mardi Gras. Mark is  2008 graduate of ACTT.

Felino Dolloso

Felino Dolloso is a graduate from the Victorian College of the Arts.  His film credits includes Ra Choi, Candy, Balibo, Missing Water, Callabona Red, The Devil's 6 Commandments and Tallulah Falls Apart.

TV credits in All Saints MRU, Spirited, Answered by Fire, The Hostages.

Theatre work includes Empress of China, Last Highway, Jungle Book, Twelfth Night, Barbarians, The Kid, Measure.

Felino Dolloso is a graduate from the Victorian College of the Arts.  His film credits includes Ra Choi, Candy, Balibo, Missing Water, Callabona Red, The Devil's 6 Commandments and Tallulah Falls Apart. TV credits in All Saints MRU, Spirited, Answered by Fire, The Hostages.Theatre work includes Empress of China, Last Highway, Jungle Book, Twelfth Night, Barbarians, The Kid, Measure.

Josipa Draisma

Josipa has a Master in Creative Arts in Theatre & Performance, an all round artist she has worked as an actor, producer and production coordinator in theatre plays, short films, television series and documentaries. Josipa is also a classically trained mezzo soprano and has performed as a singer in ensembles, musicals and cabarets. Josipa is the co-creator and co-festival director of The Colour Blind Project, a theatre festival, which aims to challenge casting boundaries and embrace multicultural talent in innovative ways.

Jay Duncan

Jay graduated from the Australian Academy of Dramatic Arts.
He appeared in 'Wesele' at the Pilgrim theatre, which also toured to Europe and performed at the 4th International Theatre Festival in Warsaw, Poland – National Theatre.
Film work includes: Passion Love Beauty by Rayon Productions, The Traveler. Short films: Betta, 24 B, View in Here, Regarde, Young Blood and Dragon Ball Futon.
T.V credits include: Horizons (pilot) by Random Inc, Drama Queens and Love Scenes and numerous commercials.
Jay is the founder of 'On the Reel Productions' which has produced numerous shorts and is in the beginning stages of its feature. 2010 will the see the stage debut of his play 'Sticks & Stones' and he has few more he is very keen follow this up with.

Lucy Goleby

Lucy Goleby catches the 428 bus often. Conveniently, it takes her to work as a captioner at the ABC, to Sydney Theatre Company to edit their Education Resources, and to the University of Sydney, where she is embarking on a PhD in Performance Studies. Lucy has worked as an actor, designer, puppeteer, singer and corporate improvisor. Career highlights include: Steel Magnolias (Shelby); The Crucible (Abigail); Amadeus (Venticelli); Macbeth (Witch); Don't Dress for Dinner (Suzy); Loot (Nurse Fay); Antigone (Antigone); Grease (Frenchy); and Fiddler on the Roof (Chava). Lucy will no doubt continue to catch buses.

Victoria Greiner

Victoria recently graduated from the Actors College of Theatre and Television, during her time there she played a variety of characters including Titania (A Mid Summer Nights Dream), Liz Morden (Our Country's Good) and Matt Damon in the comedy Matt & Ben. She is thrilled to be involved in Stories from the 428.

.

.

Emma Harris

Emma has trained as both an actor and voice coach, having completed her Bachelor of Theatre Arts in Acting (USQ, 2003), and her Graduate Diploma in Voice Studies (NIDA, 2004).  Since graduating Emma has toured several Theatre-in-Education productions throughout the Sydney region with Tell Tales Entertainment, before creating her very own touring company "Em's Entertainment" in 2007. In addition to this Emma worked as Assistant Director for Raise The Roof – the State Theatre Tsunami benefit, swing acting coach for the child cast of Disney's The Lion King, as well as performing in many independent theatre productions across Sydney and NSW.   Roles include Grusha Caucasian Chalk Circle (New Theatre), Polly Bedtime For Bastards (Under the Table Productions), Phillippa The Bridesmaid Must Die! (Tunks Productions), Daria We'll Always Have Wagga (Tunks Productions), Sammi Hell Hath No Fury (Tunks Productions),  Kyra Girl From The West Of The City (Catalyst Theatre Productions), Amari Hold'Em(Short & Sweet 1 Act), The Grand High Witch The Witches (New Theatre), Olive Summer Of The Seventeenth Doll (New Theatre), and YolandaPetroleum (Tunks Productions).

Sophie Hayden

In 2008 Sophie graduated with a Diploma of Arts (Acting) from the Australian Academy of Dramatic Art.
Short Film credits include Hotel Happens (AADA) and Waking In Dreams (JunkStar Productions).
Having danced and acted since age 10, Sophie enjoys exploring the physical and experimental side of theatre.
Acting credits through AADA include Dangerous Liaisons, Twelfth Night or What You Will, Table Manners and A Moment on the Lips.
Sophie is currently rehearsing for her years' final performance in Women of Troy.

Philip Hinton

Phillip  Hinton was born in the UK and grew up in Cape Town, South Africa, to where his family had emigrated in 1947.  He began his stage career in South Africa, and then in 1963 he returned to the UK where he worked in repertory and in musical comedy before joining the Royal Shakespeare Company in 1966. His three years in the RSC included tours to the USSR and Finland with Paul Scofield's 'Macbeth' and to France with 'All's Well that Ends Well'. There followed two seasons at the Chichester Festival Theatre under Sir John Clements and in London's West End he was in the British cast of the Stephen Sondheim musical, 'Company'. Phillip's last appearance in London was in Michael Rudman's acclaimed production of Jack Gelber's, 'The Connection'.

In the UK Phillip also worked extensively in TV drama – for the BBC in several popular series – 'Softly, Softly', 'Z Cars', 'The Regiment', 'Colditz', and 'John Halifax, Gentleman'. He played the lead role opposite the late Rachel Roberts in 'Party Piece', and was featured in the popular series, 'The Brontes of Haworth', and in the action series, 'The Protectors', which starred Robert Vaughan.

In 1974 Phillip settled in Australia with his family. He has worked in theatre in Sydney at Marian Street and at the Old Tote Theatre and for the Melbourne Theatre Company as Iago in 'Othello' (1976). At the 1981 Perth Festival his performance as Steve Daniels in 'A Lesson from Aloes' by the award winning South African writer Athol Fugard, won critical acclaim in the nation's press. In 2002 he again appeared in another Fugard play, 'The Road to Mecca' for the Queensland Theatre Company and in 2007/8 as Buks and the Author in 'Valley Song' for Merrigong Theatre, Wollongong. 2008 also marked Phillip's return to music theatre as Mr. Lawrence in 'Little Women' for Kookaburra Theatre Company, followed, a year later by Gavin Lockley's 'Ballads of the Bush' at Angel Place Recital Hall.

In Australia he has made countless appearances in popular TV series – 'Young Doctors', 'Bellamy', 'Skyways', 'A Country Practice',  and for the ABC in 'Home Sweet Home', 'Learned Friends', 'Peach's Explorers', and 'Flight into Hell'. He was featured in 'Great Expectations, the Australian Story', as Admiral Lacoste in 'The Rainbow Warrior Conspiracy', as Captain of the Achille Lauro in 'The Hijacking of the Achille Lauro', (an NBC movie of the week) He also spent  two months as Alan Stone, the errant Deputy Head of Summer Bay High in 'Home and Away'. In 1992 he was seen in a guest lead role as a corrupt doctor in 'GP'. Phillip has had roles in 'The Boys from the Bush, 'Dearest Enemy', the children's TV series, 'Clowning Around' and 'Return of the Artful Dodger' and in 'Police Rescue', 'Big Sky', and 'Blue Murder'.  His film credits include 'Caddie', 'Manganinnie', and 'Captives of Care'.

For US television Phillip featured in 'movies of the week' – 'The Flood', 'Irresistible Force', 'Heart of Fire, 'The Three Stooges', 'Airtight', Dynasty, The Making of a Guilty Pleasure', 'Desperate Journey, and in the TV series, 'Time Trax', 'Mission Impossible', 'Flipper' and 'Thornbirds – the Missing Years'.

Phillip has been greatly in demand as one of Sydney's busiest voice artists, featuring in countless radio dramas and TV documentaries and in radio and television commercials.

John Keightley

John Keightley acted last year In "Don Juan in Soho", and "A Couple of Poor Polish Speaking Romanians" at New Theatre. Previous appearances include "The Crucible" and "Hamlet" at The Seymour Centre, and " A Dolls House" at Sydney Arts Theatre. He originally trained  and performed in London and acted in Repertory Theatres in Glasgow, Chesterfield, Sidmouth and Guernsey. His last feature film appearance was in "Accidents Happen". Lots of Short Film work – "Redemption" & "The Man in the Moon" being the latest.

Alice Kheohavong

Alice is a Wollongong University graduate majoring in Theatre and Music. She has worked in both stage and screen and has a keen interest in working with and for young people. Her experience includes working in theatre in education, teaching drama to young people and currently working in a children's charity as part of their NSW education team.




.

Patrick Magee

Patrick Magee decided to become an international sex symbol at the age of three. He then went on to star in the film Gene-X, successfully conquer the Melbourne International Comedy Festival and will shortly be seen in Hing& Magee: Illustrious Physicians of Romance at the Sydney Comedy Festival. In his spare time he illustrates children's books that have yet to find a publisher.

.

Daniel Nemes

Daniel's passion for acting began with watching a film and exploded from there. Since he began acting four years ago he has worked continuously in film & theatre as well as developing his craft through study. Daniel has trained extensively in the Chubbuck Technique with the wonderful teacher, Anthony Brandon Wong (Matrix-Reloaded). He has played many wonderful roles from an early American farmer, to an Eastern European porn star, to The Angel of Death. As well as a detective, a lawyer, and a hit man, to name a few. Daniel's Theatre credits include: The Crucible (Riverside Lyric Ensemble) – John Proctor, The Guardians – Overall Peoples Choice Winner Short & Sweet 2009(Vuko Productions) – The Angel of Death, Rosencrantz & Guildenstern Are Dead (Riverside Lyric Ensemble) – Hamlet, The Fear Within (Sydney Playhouse) – James Young, The Blood on My Blade (Sydney Playhouse) – Ninja/Soldier. Daniel's Film credits include: Double Date (Brilliant Films) – Steve, AMOP, JR.(Lumberjack Films) – Jack, The Man In The Moon (SFS) – Sin, Twice Shy (SFS) – Barcode, Cake Lady (Player1 TV) – Antonio, Nirvana Beach Liquor (Green Frog Productions) – Charlie, A Beautiful Danger (UWS) – Det. Joe White, Forbidden Blood (Powered Productions) – Paul Sampson, Burden (S9M) – Legal Aid Lawyer, E-Venge(Mindbendo Productions) – Dean, Our Song (Macquarie Uni) – Greg, The Dreamer, The Therapist & The Wardrobe(Metroscreen) – Paul. Daniel's television credits include: Hitting it Off-Pilot (Hyperdriven Pictures) – Tim, To be or Not To Be (Movie Extra) – Angel of Death, House of Horace-Pilot (Cinedream) – Spit. For more information, please visit www.danielnemes.com

Carla Nirella

Carla was born and raised in Perth W.A where she commenced her training as an actor and physical theatre performer. She has worked and trained vastly from acting to circus with various institutions and companies such as: Total Theatre School, WAAPA, NIDA, Black Swan Theatre Company, Legs on The Wall and many others. She performed for over a year with The Total Theatre Company on a wide variety of Physical Theatre shows and has also worked and trained extensively under the guidance of Sheryl Sciro and the 'New York Theatre Workshop'. Her theatre credits include: "Elegiac"," The Vagina Monologues","The House Of Bernada Alba", "The Bald Prima Donna", "Antigone", "Spurboard", "Labyrinth", "Circus with a Purpose", "Neither Here nor There" and "Play On". Carla has also appeared in the ABC series "The Shark Net", Network Seven's "Home and Away" as well as many TV commercials and short films. Carla's second passion is food.

Matilda Ridgeway

Matilda Ridgway graduated from the Ensemble Studios 3 year Diploma Course in 2008 and the Atlantic Theatre Company's Intensive Program in New York City in 2009. For the Ensemble Theatre she has appeared in 'Brooklyn Boy' and 'Ruby Sunrise'. She will also appear in Ensemble Theatre's production of 'Rain Man' later in 2010. For the Darlinghurst Theatre she has appeared in 'First Stone Thrown'. She has toured extensively with theatre in education productions of 'Love, Death & a little madness' for the Hayes Gordon Repertory which takes Shakespeare to regional school audiences. For TV she has appeared in Criminal Investigations Australia and on film; the feature films '2010' and 'Unfolding Florence', the film clip 'New Day' for the Mares and various short films. She is a co-founder of 'All The Ships Productions' and a proud member of Equity.

Mary Sherman

Mary Sherman is a graduate of the NIDA Singer Dancer Actor course. She has been training & performing in Singing, Dancing & Acting since the age of 3.  Recently she has been performing around the inner Sydney area in various plays & productions such as Cabaret, Short Sweet + Song, Short & Sweet as well as Brand Spanking New at the New Theatre.  To keep up the practice, Mary also hosts live kids shows such as Madagascar 2, Kung Fu Panda, Ninja Turtles and many more, with Showtime Attractions.  She has just begun teaching Speech & Drama at Abbotsleigh Girls School whilst also dabbling in a bit of Theatresports & Musical Theatre teaching. Outside of work, Mary has been writing as well as workshopping new material with a team of improvisers.  She looks forward to continuing her performance work to create a long & successful career in the performing arts industry.

Will Snow

Will's credits include A Hard God and Jonah for State Theatre South Australia, Les Miserables for Cameron Mackintosh and Titanic for Hot Seat Theatre,  and 9/11 Conspiracy: The Musical and Love Story 2007 for the Sydney Short and Sweet 2007 Gala Final. On TV he's  been on All Saints, McLeod's Daughters and Packed to the Rafters. He also works as a mediator and legal adviser in the transport industry. He loves riding his bicycle, Kimi Raikkonen. He has been a proud member of Equity since 1990.

Toby Villis

Cheryl Ward

Cheryl's most recent performance was in A couple of Poor Polish Speaking Romanians (New Theatre '09) and will be reprising her role as the drunk driver at Newtown Theatre (Focus Theatre) in July/August this year. She has performed in over 15 shows at New Theatre including Cosi, Richard III and Dancing at Lughnasa. Other performances include Dangerous Liaisons (Star of the Sea), Mrs Klein (Edge Theatre) and Twelfth Night (PACT). On TV appearances include: All Saints, Young Lions, Water Rats and Home and Away. Cheryl studied at the Stella Adler Academy in Los Angeles as well as recently being accepted into the RADA (London) Acting Shakespeare course where she played Queen Lear in the final course production adapted from King Lear under the direction of Brian Stirner.

Bruno Xavier

Bruno Xavier is a citizen of the world having been born in Ethiopia, lived in England, Sri-Lanka, Nigeria, Ireland before finally settling in Australia. He has performed on stage, film, tv and radio in such productions as All Saints (7 Network), Fat Pizza (SBS, Village Roadshow), Garage Days (Mystery Clock Pictures) and Nala Dhamayanthi (Raj Kamal Films-India). His most popular incarnation was as the unrecognisable guru from the Nestle Yoghut Commercials from earlier in the decade. Yummmm!!!!!! He has been on stage recently at the New Theatre for Brand Spanking New and also 2 seasons as Lion in "To the Green Fields Beyond" among others. He is currently developing a TV sitcom "Where Ya From Mate?" with some friends. Check out the latest on www.whereyafrommate.com.au"
Production Team:
Augusta Supple
Creative Producer/ Director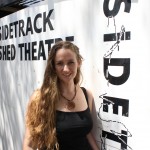 Since graduating with honours in Performance Studies from the University of Sydney in 2001, Augusta has worked in theatre as a playwright, director, producer, carpenter, performer, dramaturge, stage manager and musician. In 2004 she moved to Canada to work as Assistant Director on The Gifts of Time a large scale a co-production with Britain's Claque Theatre and Canada's Everybody's Theatre Company. During her time in Canada, she founded the Guelph Youth Theatre, worked as a dramaturge/AD on the critically acclaimed mental health community theatre project Two Steps and A Glass of Water, wrote/directed 12 children's plays and musicals and worked as a consultant for The Hillside Music Festival and Guelph Youth Music Centre. Since returning to Australia in 2006, she has worked extensively to promote Australian writing. Her directing credits include: Barren for Unhinged Short Play Festival (IPAC 2006), Sexual Perversity in Prague" (People's choice winner: Short & Sweet 2007), Cold Feet (Metamor/phases 2007), Unspoken for Art is a Weapon Season (New Theatre 2007), An Illustrated Talk (Short & Sweet 2008) Naomi in the Living Room (Mardi Gras Festival/ Hotseat Theatre 2008), Airsick for the New Directions Season (New Theatre 2008), Wolf Lullaby (Four Storeys Productions 2008), assistant director for Summer of the Seventeenth Doll (New Theatre 2009), The Return and The Bermuda Love Triangle (Brand Spanking New 2009).
Augusta is the season Artistic Director for Brand Spanking New: a celebration of New Australian Writing and the Project Coordinator for Off The Shelf  a hothouse for New Australian work for Queen St Studio. Augusta  writes feature articles, commentary and reviews for www.sparkonline.com.au , www.australianstage.com.au and her own site www.augustasupple.com
Gemma-Lark Johnson
Designer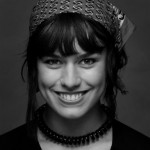 Inner west local, Gemma-Lark, recently acquired a piece of paper qualifying what she does as theatre design. This would, presumably, be reason enough for her to put theatre designer as the job description on her business card. She didn't. she left it blank. No, actually, that's a lie; she included her contact details and a picture of herself holding a puppet. Hmmm….
Best described as a Hybrid artist, gemma-lark's recent works have seen her moving between the roles of designer (Summer of the 17th doll @ the New Theatre, Go @ Sydney Dance Company, The Bald Soprano @ the Parade Theatres, The Bind @ the Darlinghurst Theatre), visual artist ( 'Hard cover, no jacket' Oh Really gallery, Scrambled mural commission, Body painting Peats Ridge Festival, 'The Festival of Potential' Guest Artist/tutor for the Mind Gallery Vic), installation/ performance artist ('Star Crate' High'n'Dry performance/installation, Vu Room- live painting residency),puppeteer/maker ('The Mundane Adventures of Lilly'N' , 'Paper and Strings' Luna Circus Fest WA) Street Busker/artist and general note book scribbler.
She firmly believes in the necessity for developing a stronger, more collaborative bond, between the many facets of the Arts. Whilst quietly hoping, one day, to think of something witty to put on her business card.
Miles Thomas
Lighting Designer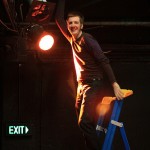 Miles Thomas has worked in several capacities within Sydney's Theatres including the Sydney Opera House, The Capitol Theatre, Sydney Theatre & Sydney Theatre Company, Griffin Theatre Company and the New Theatre. Recently Miles has worked as a technician on STC's Next Stage Program (2009). As a production manager his credits include: The Nightwatchman (2007), October (2007), The Story of the Miracles at Cookie's Table (2007), The Kid (2008), Don't Say the Words (2008), The Modern International Dead (2008), Strangers In Between (2008) for Griffin Theatre. As Production coordinator Miles worked with The Paris Opera Ballet, on Jewels and Swan Lake (2007) at The Capitol Theatre. Previously Miles has designed lights for The Carnivores at The Old Fitz (2008),Strangelove: The Musical at the Melbourne International Comedy Festival (2007) and A Clockwork Orange for the New Theatre (2008) and Brand Spanking New (2009)
Jeremy Silver
Sound Designer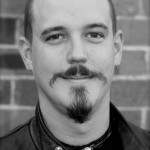 Jeremy has worked as a sound designer in Sydney for the last 9 years. A NIDA graduate of 2001, his recent productions include: Thursday's Child, I Am Jack, Milli, Jack and the Dancing Cat, Hitler's Daughter, The Prospectors for Monkey Baa Theatre For Young People; Defiance at Sydney's Quarantine Station;  Ying Tong, Morph for Sydney Theatre Company; Baghdad Wedding, Edward Albee's Who's Afraid of Virginia Woolf?, The Gates of Egypt, Stuff Happens and Run Rabbit Run for Belvoir St Theatre; How To Act Around Cops, Bad Jazz, Pool (no water), This Is How It Goes at The Darlinghurst Theatre; Rock Paper Scissors, Capture The Flag, Crazy Brave, Little Boy, Cross Sections, This Blasted Earth, Thrall, Constance Drinkwater and the Final Days of Somerset for Tamarramma Rock Surfers at the Old Fitzroy Theatre; Somewhere, Crazy Brave for the Q Theatre. His Sound Operating credits include, The Women Of Troy (STC), Happy Days, The Man From Mukinupin, Scorched, Keating!, Ray's Tempest, Black Medea, The Sapphires, Little Black Bastard, In Our Name, The Threepenny Opera, Macbeth and My Zinc Bed fr Company B. Jeremy was recently nominated for Best Sound Design/Score at the Sydney Theatre Awards for Capture The Flag and he was nominated for The Greenroom Awards for Best Sound Design for Ying Tong.
Rosie Chase
Composer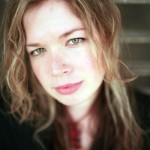 Rosie Chase completed a Bachelor of Music Composition at the Sydney Conservatorium of Music in 2004. She specialised in electro-acoustic composition, audio-visual composition, music technology and advanced studio techniques and recording. Whilst completing her studies she worked as an assistant at the post-production music house Supersonic.
In 2005 she was awarded an Emerging Composer Grant from the Australia Council to create a multimedia performance piece, which later developed into a short film whilst completing her MA in Screen Composition from the Australian Film and Television and Radio School in 2007.
Rosie has actively worked in the industry as a professional composer and sound designer including projects for Film (Happy Feet 2, Disgrace, The Square and Footy Legends) Theatre (Bent, Under Ice, No Man's Island, DNA, Homebody/Kabul, Bumming with Jane, Lunch), as well as collaborating with artists on sound installations and audio-visual productions. Most recently she has been working freelance for sound designer Nigel Christensen and has joined the team at First Cut Studio as one of its composers.
Rosie Chase completed a Bachelor of Music Composition at the Sydney Conservatorium of Music in 2004. She specialised in electro-acoustic composition, audio-visual composition, music technology and advanced studio techniques and recording. Whilst completing her studies she worked as an assistant at the post-production music house Supersonic. In 2005 she was awarded an Emerging Composer Grant from the Australia Council to create a multimedia performance piece, which later developed into a short film whilst completing her MA in Screen Composition from the Australian Film and Television and Radio School in 2007. Rosie has actively worked in the industry as a professional composer and sound designer including projects for Film (Happy Feet 2, Disgrace, The Square and Footy Legends) Theatre (Bent, Under Ice, No Man's Island, DNA, Homebody/Kabul, Bumming with Jane, Lunch), as well as collaborating with artists on sound installations and audio-visual productions. Most recently she has been working freelance for sound designer Nigel Christensen and has joined the team at First Cut Studio as one of its composers.
Peter Gahan
Production Manager/Technical Producer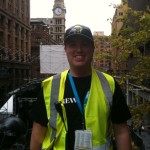 Peter Gahan has been involved in theatre since a young age both as performer and technical practitioner. Peter has studied stage management and technical production. Peter's credits include The Man From Mukinupin, Traitors, Timon of Athens, Tiger Country, Art is a Weapon, Titanic & Naomi in the Living Room, Hamlet, Colder, The Crucible, New Mardi Gras 2009 Mardi Gras Party, Sydney Festival 2009/2010, The Carnivores, Tattoo and Don Juan in Soho. Peter has also worked with such artists as Roberta Flack, Air Supply, The Beach Boys and James Morrison. Peter is co- director of the independent theatre company Stories Like These and is currently the resident stage manager for the Sydney Symphony Orchestra at the Sydney Opera House.
Ali Murphy-Oates
Stage Manager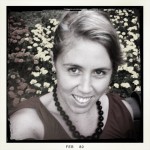 Alison holds a BA (Design for Theatre and Television) from Charles Sturt University, Wagga Wagga, and has a passion for the Indigenous arts, stage management, properties design, and community theatre. During her years of study she both worked and volunteered with Riverina Theatre Company, Gearstick Theatre Company, University Theatre Ensemble and the School of Arts Community Theatre. Since moving to Sydney in 2009 Alison has been a Programming Operations Assistant with the Sydney Opera House for the Message Sticks Indigenous Film Festival and the Luminous Festival, and managed the IndigeLab project for Performance Space at CarriageWorks. She now works in Indigenous Cultural Development at ArtsNSW, and is looking forward to volunteering her spare time with various theatre projects around Sydney in 2010.
Gavin Roach
Assistant creative producer/Sponsorship coordinator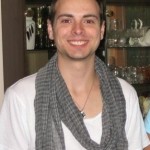 Gavin Roach graduated the Bachelor of Arts (Acting for the Screen and Stage) course at Charles Sturt University in Wagga Wagga in 2003, during which he acted in A Cherry Soul, Guys and Dolls, As You Like It and Spring Awakening through the University Theatre Ensemble (UTE). He went on to become the Assistant Director and Assistant Choreographer for The Crucible and A Midsummer Night's Dream, also for UTE and in 2006 he directed Wolf Lullaby as part of his final project for the Bachelor of Arts (Acting for the Screen and Stage, Honours.) Gavin has also directed two Short & Sweet productions, Jonathan Enters on a Giant Squid (2008) and 4 Seconds (2009), directed Liebre Archie as part of ATYP's FreshInk program and was the Assistant Director for The Return and The Bermuda Love Triangle for Brand Spanking New 2009. Gavin is currently undertaking his Masters in Arts Management at UTS.
Julia Lenton
Publicity/Marketing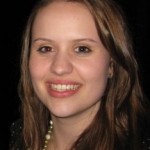 Julia Lenton has worked as a theatre producer and publicist over the last three years. Her first foray into production was at the University of Sydney when she was involved in the Arts Revue from 2006-2008. In 2009, Julia was contracted by Tumbleweed Theatrical Productions to produce their children's venture Alice in Wonderland and Through the Looking Glass. The shows were a success at the Melbourne International Comedy Festival in April and at the Bondi Pavilion in July. Last year, Julia worked for Gus for the first time as Production Coordinator of the Brand Spanking New Festival at the New Theatre. She has recently completed an internship in Publicity at the 2010 Sydney Festival. As a writer, she has written for a number of student publications and blogs. Julia has almost finished a BA in Media and Communications and Performance Studies at the University of Sydney.
Grant Moxom
Website Designer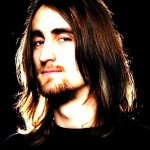 Grant Moxom's interests are in community inclusive performance and ethnographic practices – he is a strong believer in the importance of an ethical process of creating work, whilst maintaining a focus on aesthetic value. His acting/devising credits include An Illustrated Talk dir. Augusta Supple (Short & Sweet), Phaedra(2008) and Macbeth(2009) dir. Geoff Cartright (Rough-Hewn Theatre Troupe), Arraignment of King Lear dir. by Madeline Blackwell (EMPA), The Witness in the Wall, Dir. by Jane Grimley (The Deconverters) and evoL, by Joanna Erskine Dir. Felicity Nicol (2010 Shopfront YAK Residency.) His directing credits include Circumfrential Circumstance (A devised work in assoc. with EMPA) and Turtle Beach by Aoise Stratford (Short & Sweet). Grant has trained in Suzuki, Viewpoints, physical theatre, Feldenkais and Bodyweather with a range of artists and collectives.
Leah Mcgirr
Photographer
Independent Photographer for theatre and the arts in Sydney, NSW Australia. Her photos for this project can be viewed online 
Here
Photos for other projects can be found 
Here
Karolina Novak
Publicity Design