Cast & Crew
Directors
Zoe Carides

Zoe is a writer, director and actress who has been working in the industry across television, radio, publishing, film and theatre. Carides' television credits including G.P, Grass Roots, All Saints, Acropolis Nowand White Collar Blue and recently Out of the Blue. Carides' film credits as an actor include Death in Brunswick, Gino, Brilliant Lies, The Kiss and Police Rescue, Beware of Greeks Bearing Guns. Her theatre credits as an actor include Influence (Sydney Theatre Company) for which she won the 2005 Helpmann Award for Best Supporting Actress and recently Steven Soderbergh's production Tot Mom (Sydney Theatre Company.) Her directing credits include Love Letters (Factory Theatre), Reverse (Short and Sweet One-Act Festival), The Devil has a Townhouse in Tamworth (Brand Spanking New), Gifted (short film which screened at St Kilda FIlm Festival/Berlinale/Melbourne Comedy Festival) and In Their Shoes.
Louise Fischer

Louise Fischer has an MA in Theatre Studies from the University of NSW. Her directing credits include The Crucible(which transferred to a sell-out season at the Seymour Centre last year), Honeymoon Suite, Richard III, Dancing at Lughnasa, Lemon Delicious and The Caucasian Chalk Circle(New Theatre), The God Botherers (Darlinghurst Theatre),Macbeth.com (Lighthouse Theatre), Project SciFi (PACT),Birthdays, Christmas & Other Family Disasters (Tunks Productions),Bedtime for Bastards (Crypt Theatre), Roadkill (Short & Sweet) and The Curious Pain of Louis XIV. Louise is also the Artistic Director of the New Theatre.
Glenn Hazeldine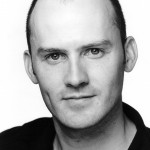 Glenn graduated from NIDA in 1994 and has accumulated an impressive list of theatre credits encompassing all of the main stages in Sydney. Highlights include Howard Barker's Victory directed by Judy Davis, Julius Caesar, Dead White Males, and Pig Iron People for the Sydney Theatre Company, A View From a Bridge, All My Sons,David Williamson's Sanctuary and Tuesdays With Morrie for the Ensemble Theatre, and David Hare's The Judas Kiss for Company B Belvoir. He recently performed in Tot Mom with fellow 428 director Zoe Carides. His recent television work includes Blackjack: Ghosts,A Difficult Woman, All Saints, Water Rats and Stingers. Glenn is probably best known in Australia as his satirical alter ego Dexter Pinion on the ABC'sBACKBERNER – a stitched up, conservative party backbencher whose policies are somewhere to the right of Genghis Khan. His recent movie credits include Last Train to Freo directed by Jeremy Sims and The Mechanicals directed by Leon Ford.
Ngaire O'Leary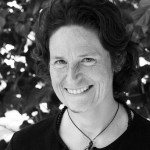 Ngaire O'Leary has worked professionally in theatre since the mid '90s, primarily crewing for various large-scale productions. At the end of the 90s, she became interested in directing and undertook directing work for short films, where she completed a number of drama and documentary projects. Ngaire then travelled to London in 2008, studying Directing for Theatre at the Central School of Speech and Drama. On her return, she took on an Assistant Directing role for a couple of theatre productions and was then offered a place in the WAAPA film directing course. She undertook the direction of six film projects last year and collaborated with the director of the WAAPA production ofThreepenny Opera in order to integrate multi media in the live performance.
Scott Selkirk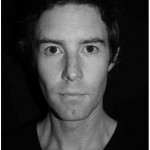 Scott's recent directing credits include 'Fatboy' (New Theatre), 'Educating Rita' (New Theatre) and 'King of the Mountain' (Brand Spanking New). He has Assistant Directed a number moved readings at the New Theatre also. Before moving into theatre Scott produced, directed and wrote a number of short films that have featured in film festivals both here and oversees. His first 'It's a Good Thing' was short-listed at Tropfest (2006) and his last 'The Consequences of Absolute Freedom' premiered at St. Louis International Film Festival (2008).
Augusta Supple (Please see credits below)
Cast

Kailah Cabanas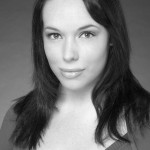 Enthusiastic from a young age Kailah has always loved the arts, surrounding herself with dance, singing and acting. Moving from a small country town to the big city she was then accepted into the Advanced Diploma course at the "Actors College of Theatre and Television." Taking on a range of roles from "Nick Bottom" in a Midsummer Night's Dream to the "Devil" in a Cabaret production of "Wed & Buried." She is currently in rehearsals for the production of "Macbeth" and Rodgers and Hammerstein's "Cinderella." Kailah has had the pleasure of working with director Augusta Supple and writer Brooke Robinson in "An advertiser's Dream" and "The Map" one of many stories from the 428.
Daniel Fischer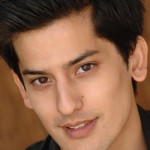 Daniel Fischer is a graduate of Sydney Theatre School in 2006. Since graduating Daniel has been involved in numerous workshops and short courses around Sydney and is currently taking part Screen Acting classes which he has been doing since early 2009. His theatre credits include The Space Between (STS), Find Me (STS), Macbeth (STS), Gossip (ATYP), Twelfth Night (Acting Factory), If I could be anything I would be something different (Brand Spanking New), In the bag (Short and Sweet) and Electronic City (New Theatre). Daniel's film credits include The Heist, The Mango, Loving Coco and Voices all of which were entered into local and international short film festivals.
Felix Gentle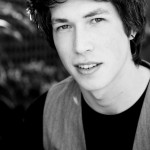 Felix studied theatre at UNSW, completing a Bachelor of Arts in 2004. He has also recently completed the Ensemble Acting Studios 3-year diploma course, graduating in 2009. While at the Ensemble Studios he performed in plays such as Sugar and Spice, Time of My Life, and Measure for Measure. Other theatre credits include The Maids (UNSW School of Theatre) and Two Modern Kyogen (ADC Productions). As a voice artist his credits include Dance of the Hungry Ghosts, Dark Paradise, Dying Words (ABC Radio National), and Sandakan Threnody – winner of the Prix Italia – for ABC Classic FM. Felix has also featured in several short films, and has appeared in numerous commercials for television. Felix is a proud member of Equity.
Melissa Hume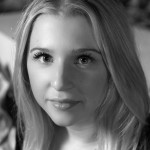 Credits include The Importance of Being Earnest, Gormenghast, Attempts on Her Life, The Typists (Gearstick Theatre), A Midsummer Night's Dream, Jekyll & Hyde, The Love of the Nightingale.
FILM: Swindlers, Marty, Hiatus.
Training: CSU
Jan Langford-Penny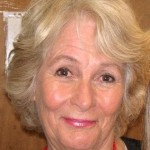 Jan has worked with some of these amazingly talented people before, so is feeling both excited and daunted at the same time.
She has worked in Fringe theatre for many years, the latest being in "Summer of the 17th Doll" at the New Theatre last year.
.
Suz Mawer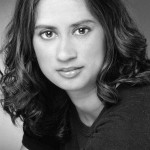 Since graduating from QUT with a BA(Drama) in 1996, Suz Mawer has been working professionally as an actor, improviser, director and writer.  She has worked for Brisbane City Council as a workshop facilitator, emcee and has directed performances for public events.  On the Brisbane improv circuit, Suz was a regular performer and emcee at the Sit Down Comedy Club in shows such as Impro Gladiators, Impro Café and Lightning Doubles and has worked for Theatresports Qld as a workshop leader in various schools throughout Queensland.  Whilst a native of Brisbane, Izit?Entertainment Brisbane regularly contracted Suz for street theatre style improvisations and corporate functions.
Suz has  co-written and performed in Queensland Arts Council tours and Education Qld events for InterAction Drama working with Forum Theatre techniques and has trained in improvisational techniques in Australia and overseas.  Other companies Suz has worked for in Brisbane include Queensland Theatre Company, FRISK Theatre Co, Redcliffe Theatre Company and La Boite Theatre Company.  Since re-locating to Sydney, Suz has directed for Tunks Productions and written, performed and directed for short theatre festival Short and Sweet.  As an improviser and workshop facilitator she has been working with companies such as Twisted Melon and Impro Australia.  The short film 'The Girl Who Caught The Sun', which she both wrote and directed, had its world Premier at the Dungog Film Festival in 2009.
Suz was most recently seen performing in Brand Spanking New at the New Theatre.  In this festival of new Australian works, she had the pleasure of performing in Sonal Moore's 'White Wedding' and in Jonathan Ari Lander's 'Measure'.
Stephen Peacocke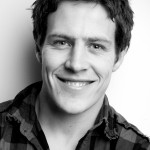 Steve grew up in Dubbo, spent a year as a jackaroo on Toorale Station at Bourke, studied at Newcastle University and then moved to Sydney to pursue a career in acting. He's appeared in various film, television and theatre productions and is excited to be working with Gus Supple for a 5th time. He's also chuffed to be directed by Glenn Hazeldine – the bloke who inspired him to become an actor back in 2001. Steve loves rugby, running and his girlfriend Bridgette.
Julian Ramundi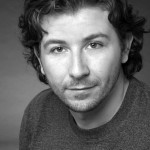 Julian began performing at a very young age, and as a Boy Soprano performed with numerous shows and choirs, including the Australian Opera and the Young Sydney Singers. He toured Aus / NZ with 'The Steward of Christendom', directed by Max Stafford-Clarke for the Royal Court Theatre and has more recently performed in numerous films, theatre productions and commercials for Pizza Hut, MTV, Four Seasons and GoGo GPS. Aside from performing Julian is also an accomplished DJ and live music promoter.
Bridgette Sneddon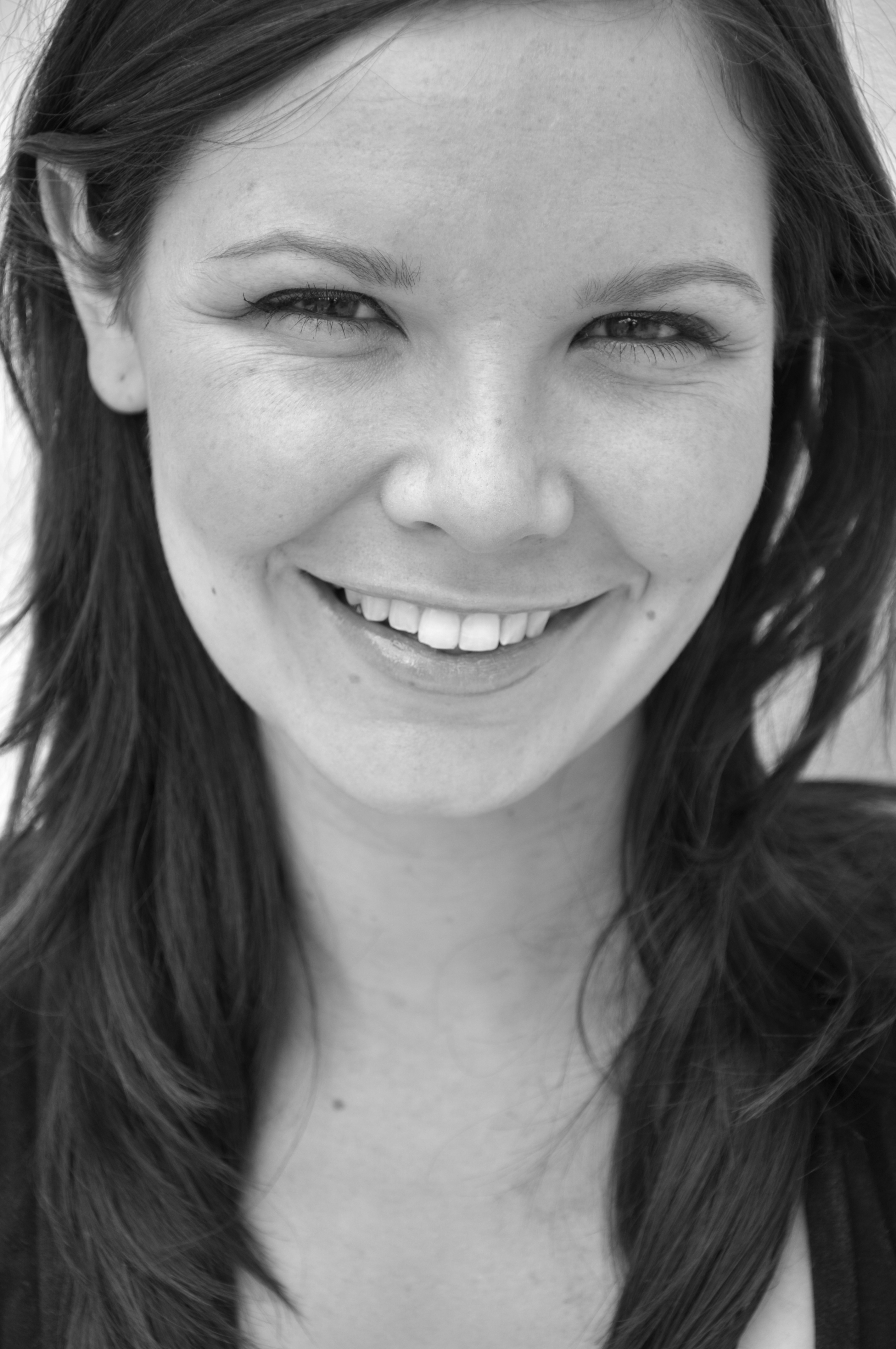 Bridgette completed a Bachelor of Performance at UWS (formerly Theatre Nepean) in 2007.
It took her two years of travel, self discovery and working in a Chinese furniture shop, to realize that yes, she still wanted to be an actor.
Throughout her studies Bridgette appeared in; Iphiginia and Other Daughters, Yerma, Henry VI, Speak Truth to Power, Daisy Pulls it off and Away. As a frequent user of public transport, Bridgette saw this project as the perfect opportunity to put her method acting to use.
Helena Stamoulis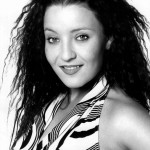 Helena has worked on many productions some of which are The Grass is Greener, Taming of the Strigla, An Uninvited Guest, Yiros Live, Alex & Eve and The Wedding. She has studied at the Actors Pulse and has engaged in short courses at NIDA and Faith Martin Castings. She is currently involved in the national tour of the hit production Alex & Eve. She is humbled and honoured to be working with such  talented actors, writer and director and proud to be a part of  "Stories from the 428".
Maggie Blinco
Lib Campbell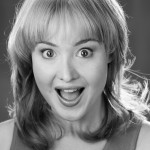 Lib Campbell is a fan of canned corn, a facebook addict and just a little bit grubby. You can catch her five days a week at 4pm on the Nine Networks afternoon kids show The Shak.
.
.
Luke Carson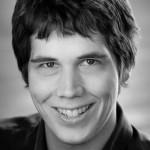 Luke Graduated from the 2.5yr Journey Course at Actors Centre Australia in July last year. He was selected to perform in the NIDA directors program in may last year and played Jerry in "Zoo Story" directed by Neeta Yashchin.
He was a "plant" in Will Eno's "Thom Pain" at Downstairs Belvoir starring Luke Mullins and directed Sam Strong.
He has been  in 3 short films and in "Share House" a comedy TV pilot by Jaxtapose Pictures playing the manager of the Blacktown RSL Beyonce tribute show.
Luke is very excited to work in the Stories From The 428.
Matthew Charleston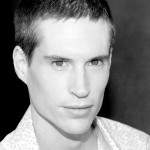 Matt Charleston trained at NIDA.  In Los Angeles late last year he was greatly inspired by intensive  workshops with Howard Fine, Dee Wallace Stone and Amy Lyndon.  Matt  is  a dedicated practitioner of Aikido (3rd dan  blackbelt) and energy arts such as  Ki – development (Chu den Blackbelt).  He incorporates this mind/body/energetic understanding  into actor training,(both adults and kids). Matt recently completed a lead role in the short film City Limits, which was a collaboration between director Kris Moyes, and fashion designers, Romance was Born.  In theatre, he had a blast last year in Brand Spanking New playing Matthew Flinders, in The Return, directed by Augusta Supple. Earlier this year he played Donald in a performed reading of The Boys in the Band, directed by Kevin Jackson.   Matt performed  Cleanskin directed by Lou Fischer, as part of the original Stories from the 428; then, Dr Jason Posner in W;t directed by Jane Eakin. For New Directions Matt played 3 roles in  Fatboy . He then  toured a duologue  musical – Jump To It for Perform Educational Musicals. In addition to reprising 428, Matt can be seen Alison Rooke's Combat Fatigue for the Sydney Fringe Festival.  Matt is represented by Encompass.
Alan Faulkner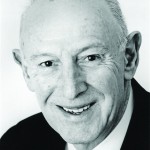 Alan Faulkner trained at the Bristol Old Vic Theatre School and has worked in most facets of the profession, from a rewarding 3 year stint with the Royal Shakespeare Company to touring pantomimes in the outback. TV credits include Home & Away, Backberner, Out There and All Saints. Recent theatre productions include Waiting For Godot, The Real Inspector Hound, Art is a Weapon, Damages, The Titanic Orchestra, Manly Mates, A Christmas Carol andThe Eureka Stockade (New Theatre). For the Shakespeare Globe Centre Australia, Alan has performed in Romeo and Juliet, Hamlet, King Lear, The Tempest and Measure For Measure. Alan has also performed in Rob Blair's solo-piece The Christian Brothers.
Lucy Goleby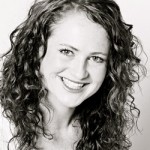 Lucy Goleby catches the 428 bus often. Conveniently, it takes her to work as a captioner at the ABC, to Sydney Theatre Company to edit their Education Resources, and to the University of Sydney, where she is embarking on a PhD in Performance Studies. Lucy has worked as an actor, designer, puppeteer, singer and corporate improvisor. Career highlights include: Steel Magnolias (Shelby); The Crucible (Abigail); Amadeus (Venticelli); Macbeth (Witch); Don't Dress for Dinner (Suzy); Loot (Nurse Fay); Antigone (Antigone); Grease (Frenchy); and Fiddler on the Roof (Chava). Lucy will no doubt continue to catch buses.
Daniel Nemes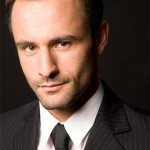 Daniel's passion for acting began with watching a film and exploded from there. Since he began acting four years ago he has worked continuously in film & theatre as well as developing his craft through study. Daniel has trained extensively in the Chubbuck Technique with the wonderful teacher, Anthony Brandon Wong (Matrix-Reloaded). He has played many wonderful roles from an early American farmer, to an Eastern European porn star, to The Angel of Death. As well as a detective, a lawyer, and a hit man, to name a few. Daniel's Theatre credits include: The Crucible (Riverside Lyric Ensemble) – John Proctor, The Guardians – Overall Peoples Choice Winner Short & Sweet 2009 (Vuko Productions) – The Angel of Death, Rosencrantz & Guildenstern Are Dead (Riverside Lyric Ensemble) – Hamlet, The Fear Within (Sydney Playhouse) – James Young, The Blood on My Blade (Sydney Playhouse) – Ninja/Soldier. Daniel's Film credits include: Double Date (Brilliant Films) – Steve, AMOP, JR. (Lumberjack Films) – Jack, The Man In The Moon (SFS) – Sin, Twice Shy (SFS) – Barcode, Cake Lady (Player1 TV) – Antonio, Nirvana Beach Liquor (Green Frog Productions) – Charlie, A Beautiful Danger (UWS) – Det. Joe White, Forbidden Blood (Powered Productions) – Paul Sampson, Burden (S9M) – Legal Aid Lawyer, E-Venge(Mindbendo Productions) – Dean, Our Song (Macquarie Uni) – Greg, The Dreamer, The Therapist & The Wardrobe (Metroscreen) – Paul. Daniel's television credits include: Hitting it Off-Pilot (Hyperdriven Pictures) – Tim, To be or Not To Be (Movie Extra) – Angel of Death, House of Horace-Pilot (Cinedream) – Spit. For more information, please visit www.danielnemes.com
Production Team:
Augusta Supple
Creative Producer/ Director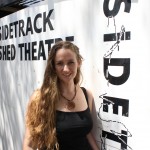 Since graduating with honours in Performance Studies from the University of Sydney in 2001, Augusta has worked in theatre as a playwright, director, producer, carpenter, performer, dramaturge, stage manager and musician. In 2004 she moved to Canada to work as Assistant Director on The Gifts of Time a large scale a co-production with Britain's Claque Theatre and Canada's Everybody's Theatre Company. During her time in Canada, she founded the Guelph Youth Theatre, worked as a dramaturge/AD on the critically acclaimed mental health community theatre project Two Steps and A Glass of Water, wrote/directed 12 children's plays and musicals and worked as a consultant for The Hillside Music Festival and Guelph Youth Music Centre. Since returning to Australia in 2006, she has worked extensively to promote Australian writing. Her directing credits include: Barren for Unhinged Short Play Festival (IPAC 2006), Sexual Perversity in Prague" (People's choice winner: Short & Sweet 2007), Cold Feet (Metamor/phases 2007), Unspoken for Art is a Weapon Season (New Theatre 2007), An Illustrated Talk (Short & Sweet 2008) Naomi in the Living Room (Mardi Gras Festival/ Hotseat Theatre 2008), Airsick for the New Directions Season (New Theatre 2008), Wolf Lullaby (Four Storeys Productions 2008), assistant director for Summer of the Seventeenth Doll (New Theatre 2009), The Return and The Bermuda Love Triangle (Brand Spanking New 2009).
Augusta is the season Artistic Director for Brand Spanking New: a celebration of New Australian Writing and the Project Coordinator for Off The Shelf  a hothouse for New Australian work for Queen St Studio. Augusta  writes feature articles, commentary and reviews for www.sparkonline.com.au , www.australianstage.com.au and her own site www.augustasupple.com
Miles Thomas
Lighting Designer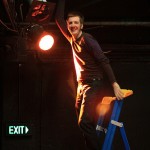 Miles Thomas has worked in several capacities within Sydney's Theatres including the Sydney Opera House, The Capitol Theatre, Sydney Theatre & Sydney Theatre Company, Griffin Theatre Company and the New Theatre. Recently Miles has worked as a technician on STC's Next Stage Program (2009). As a production manager his credits include: The Nightwatchman (2007), October (2007), The Story of the Miracles at Cookie's Table (2007), The Kid (2008), Don't Say the Words (2008), The Modern International Dead (2008), Strangers In Between (2008) for Griffin Theatre. As Production coordinator Miles worked with The Paris Opera Ballet, on Jewels and Swan Lake (2007) at The Capitol Theatre. Previously Miles has designed lights for The Carnivores at The Old Fitz (2008),Strangelove: The Musical at the Melbourne International Comedy Festival (2007) and A Clockwork Orange for the New Theatre (2008) and Brand Spanking New (2009)
Jeremy Silver
Sound Designer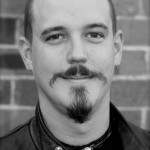 Jeremy has worked as a sound designer in Sydney for the last 9 years. A NIDA graduate of 2001, his recent productions include: Thursday's Child, I Am Jack, Milli, Jack and the Dancing Cat, Hitler's Daughter, The Prospectors for Monkey Baa Theatre For Young People; Defiance at Sydney's Quarantine Station;  Ying Tong, Morph for Sydney Theatre Company; Baghdad Wedding, Edward Albee's Who's Afraid of Virginia Woolf?, The Gates of Egypt, Stuff Happens and Run Rabbit Run for Belvoir St Theatre; How To Act Around Cops, Bad Jazz, Pool (no water), This Is How It Goes at The Darlinghurst Theatre; Rock Paper Scissors, Capture The Flag, Crazy Brave, Little Boy, Cross Sections, This Blasted Earth, Thrall, Constance Drinkwater and the Final Days of Somerset for Tamarramma Rock Surfers at the Old Fitzroy Theatre; Somewhere, Crazy Brave for the Q Theatre. His Sound Operating credits include, The Women Of Troy (STC), Happy Days, The Man From Mukinupin, Scorched, Keating!, Ray's Tempest, Black Medea, The Sapphires, Little Black Bastard, In Our Name, The Threepenny Opera, Macbeth and My Zinc Bed fr Company B. Jeremy was recently nominated for Best Sound Design/Score at the Sydney Theatre Awards for Capture The Flag and he was nominated for The Greenroom Awards for Best Sound Design for Ying Tong.
Ali Murphy-Oates
Stage Manager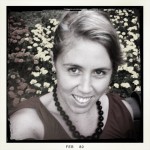 Alison holds a BA (Design for Theatre and Television) from Charles Sturt University, Wagga Wagga, and has a passion for the Indigenous arts, stage management, properties design, and community theatre. During her years of study she both worked and volunteered with Riverina Theatre Company, Gearstick Theatre Company, University Theatre Ensemble and the School of Arts Community Theatre. Since moving to Sydney in 2009 Alison has been a Programming Operations Assistant with the Sydney Opera House for the Message Sticks Indigenous Film Festival and the Luminous Festival, and managed the IndigeLab project for Performance Space at CarriageWorks. She now works in Indigenous Cultural Development at ArtsNSW, and is looking forward to volunteering her spare time with various theatre projects around Sydney in 2010.
Julia Lenton
Publicity/Marketing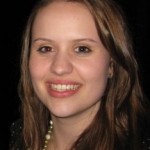 Julia Lenton has worked as a theatre producer and publicist over the last three years. Her first foray into production was at the University of Sydney when she was involved in the Arts Revue from 2006-2008. In 2009, Julia was contracted by Tumbleweed Theatrical Productions to produce their children's venture Alice in Wonderland and Through the Looking Glass. The shows were a success at the Melbourne International Comedy Festival in April and at the Bondi Pavilion in July. Last year, Julia worked for Gus for the first time as Production Coordinator of the Brand Spanking New Festival at the New Theatre. She has recently completed an internship in Publicity at the 2010 Sydney Festival. As a writer, she has written for a number of student publications and blogs. Julia has almost finished a BA in Media and Communications and Performance Studies at the University of Sydney.
Grant Moxom
Website Designer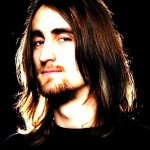 Grant Moxom's interests are in community inclusive performance and ethnographic practices – he is a strong believer in the importance of an ethical process of creating work, whilst maintaining a focus on aesthetic value. His acting/devising credits include An Illustrated Talk dir. Augusta Supple (Short & Sweet), Phaedra(2008) and Macbeth(2009) dir. Geoff Cartright (Rough-Hewn Theatre Troupe), Arraignment of King Lear dir. by Madeline Blackwell (EMPA), The Witness in the Wall, Dir. by Jane Grimley (The Deconverters) and evoL, by Joanna Erskine Dir. Felicity Nicol (2010 Shopfront YAK Residency.) His directing credits include Circumfrential Circumstance (A devised work in assoc. with EMPA) and Turtle Beach by Aoise Stratford (Short & Sweet). Grant has trained in Suzuki, Viewpoints, physical theatre, Feldenkais and Bodyweather with a range of artists and collectives.
Tim Andrew
Graphic Design